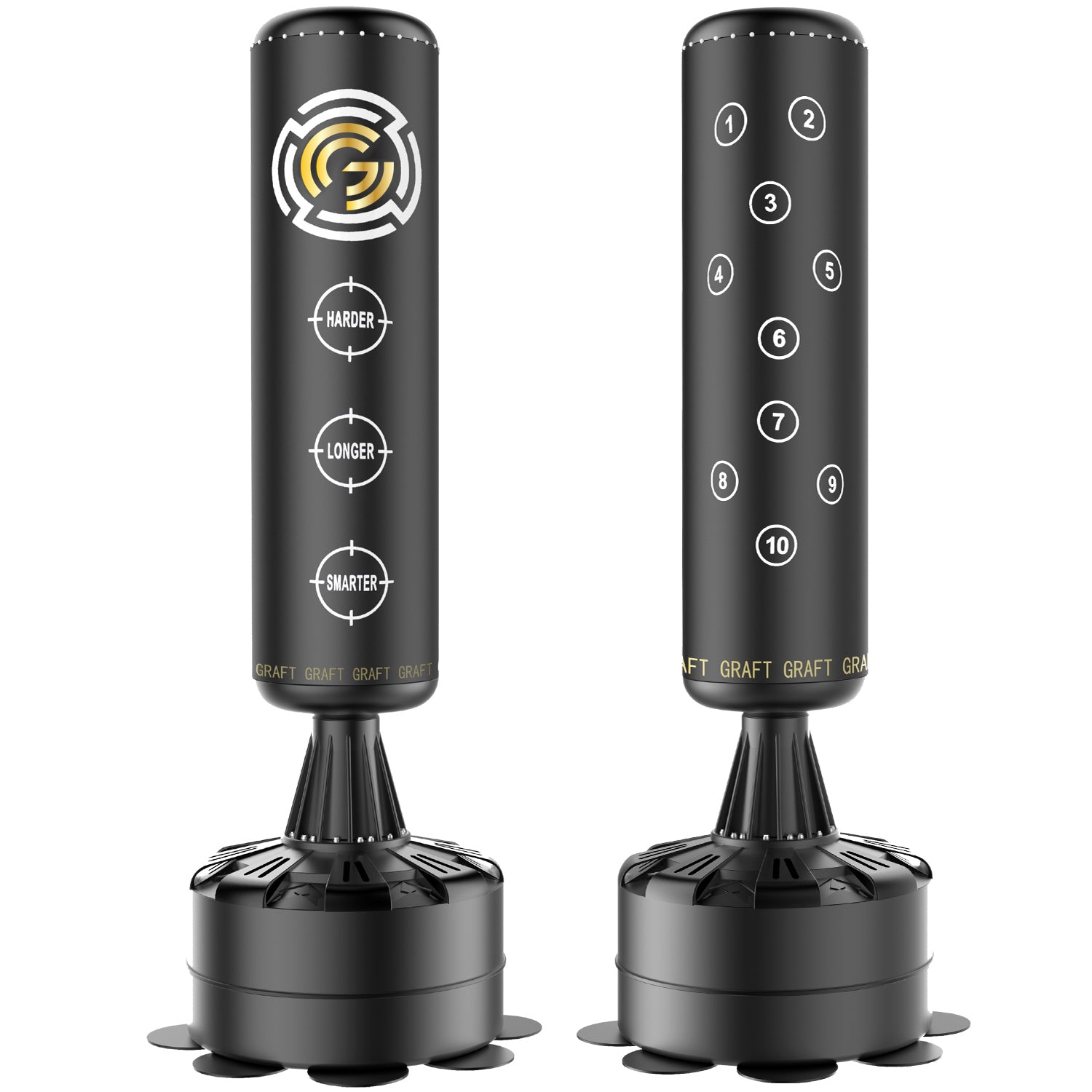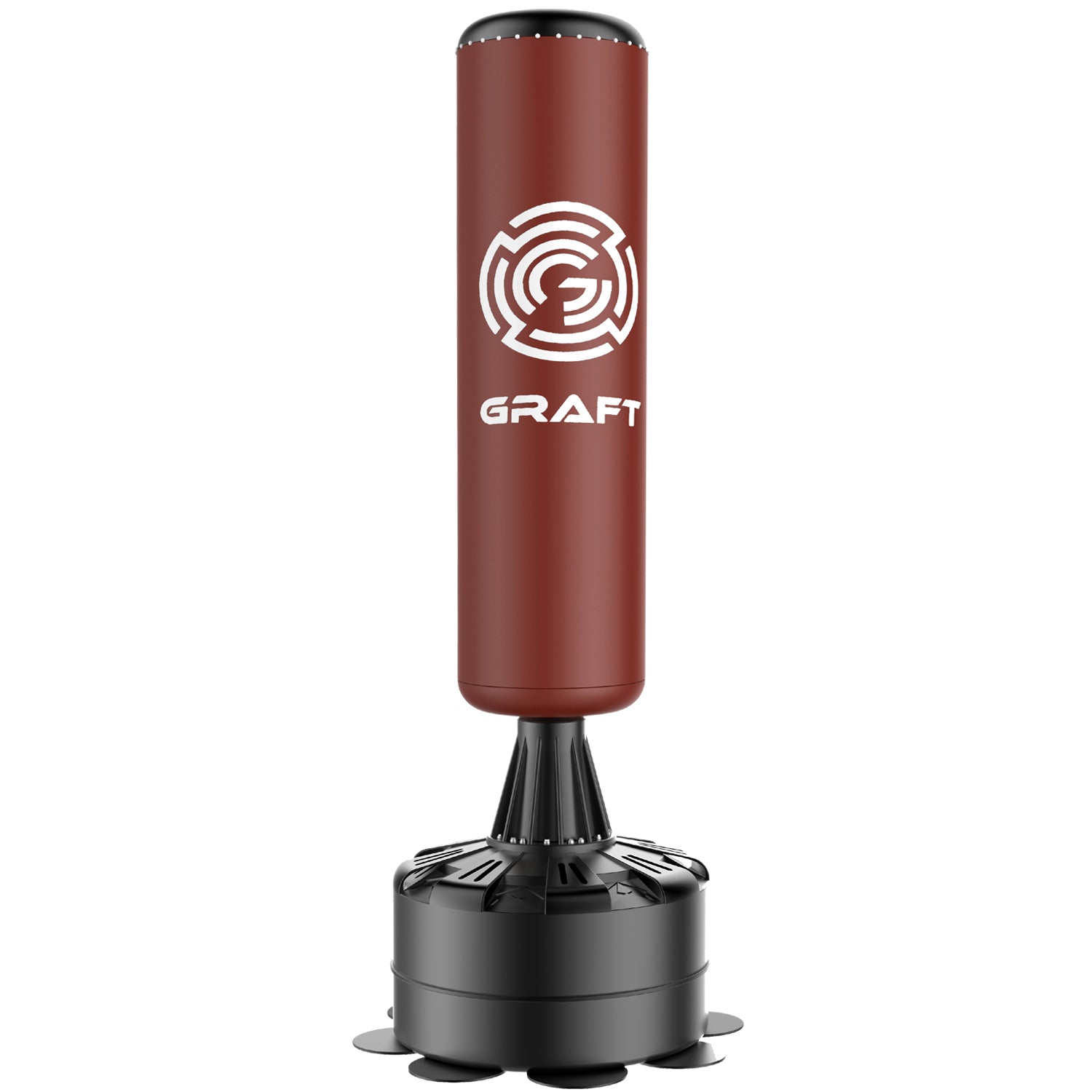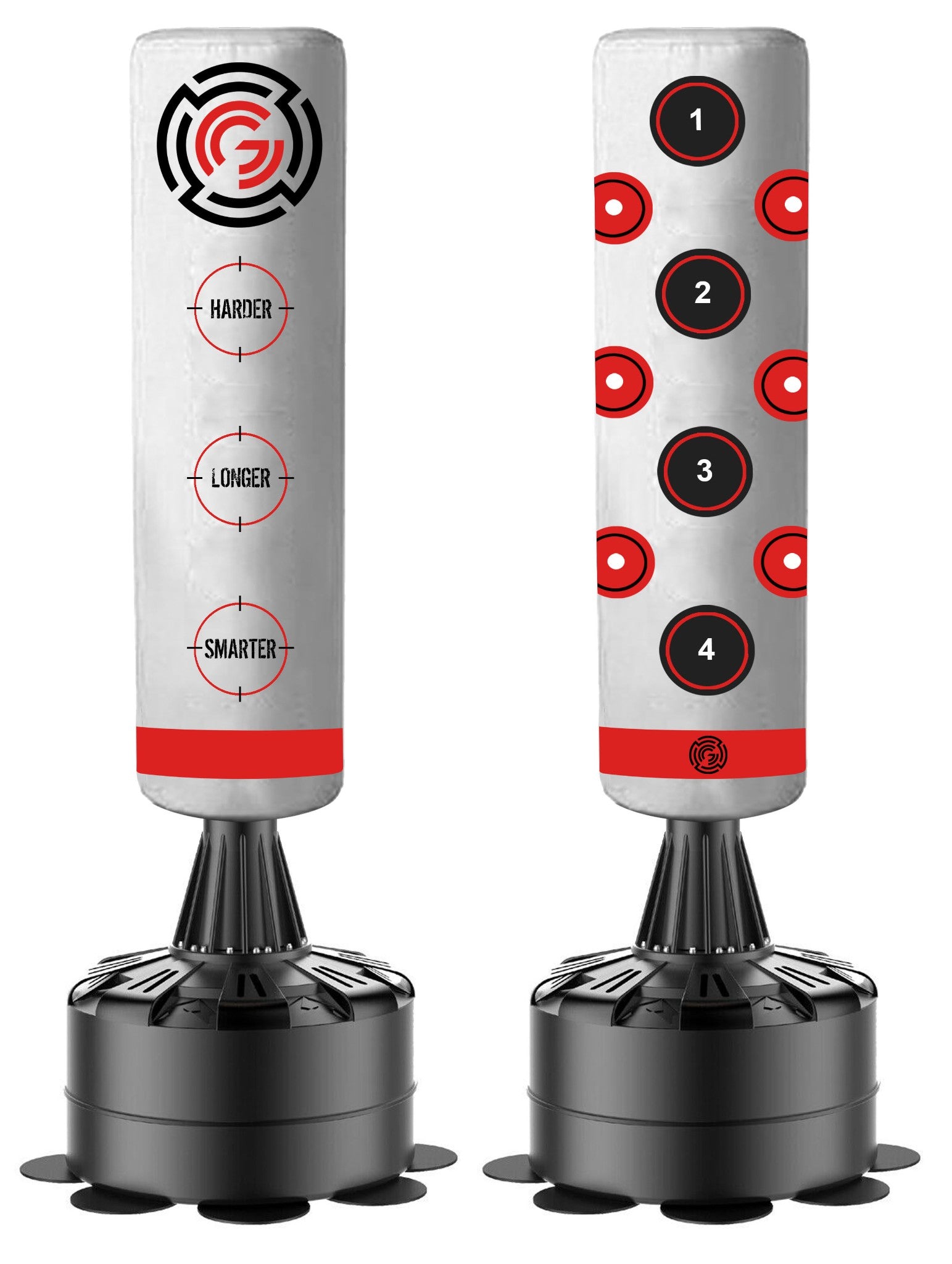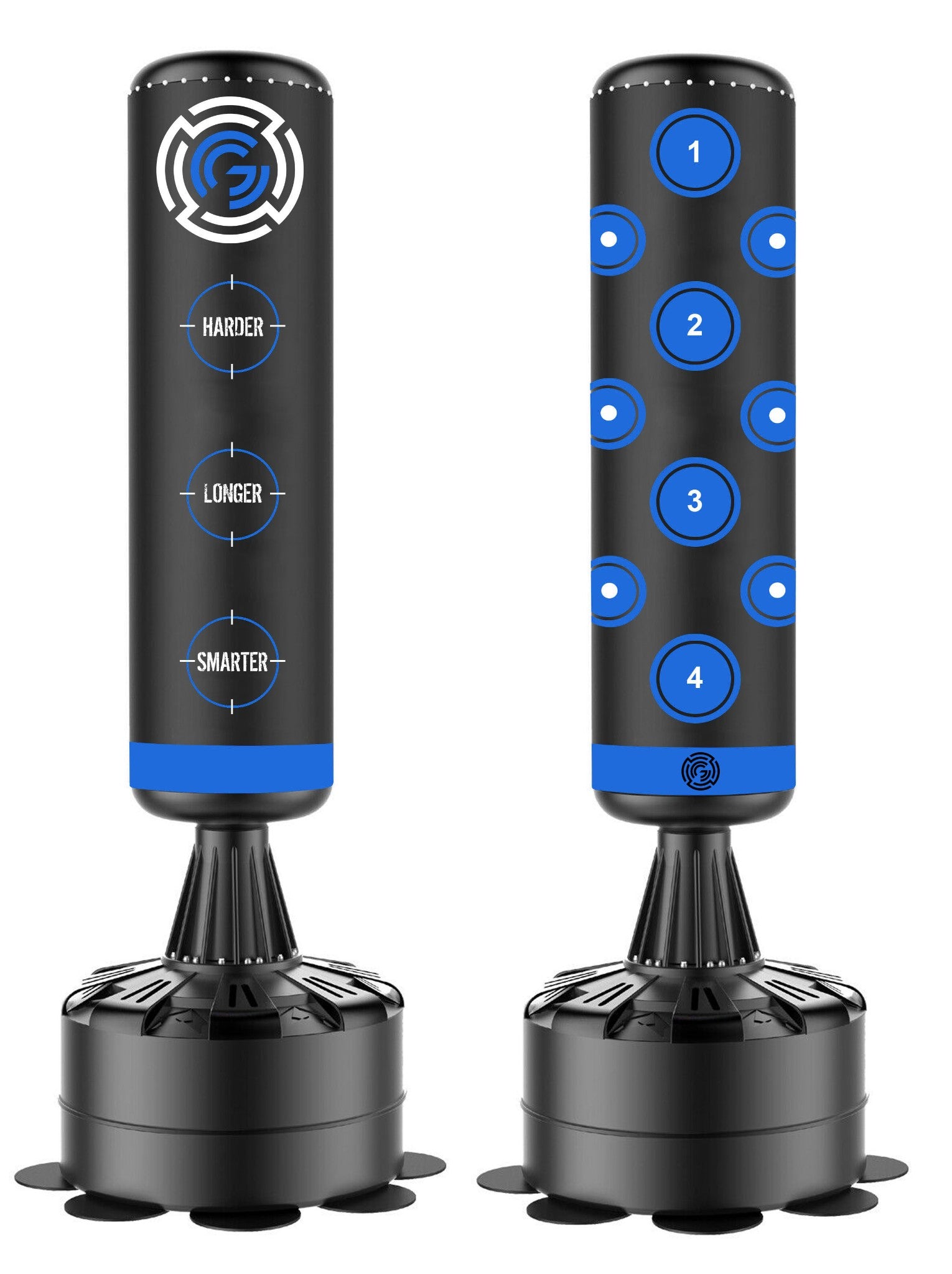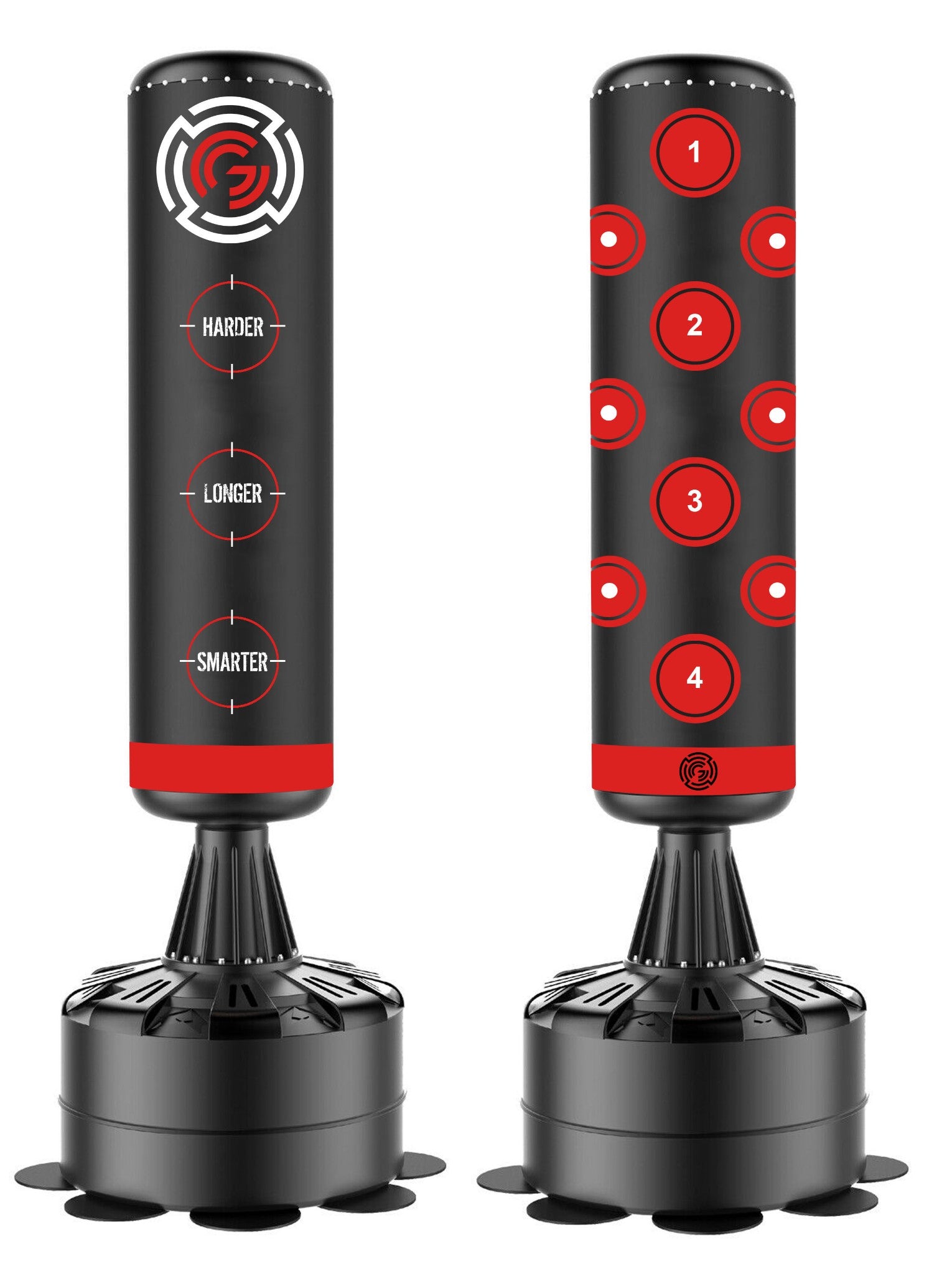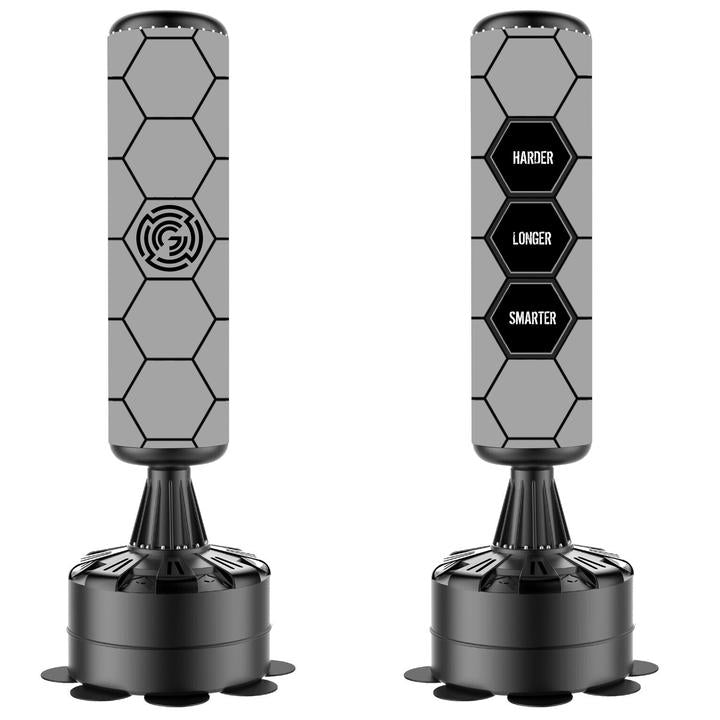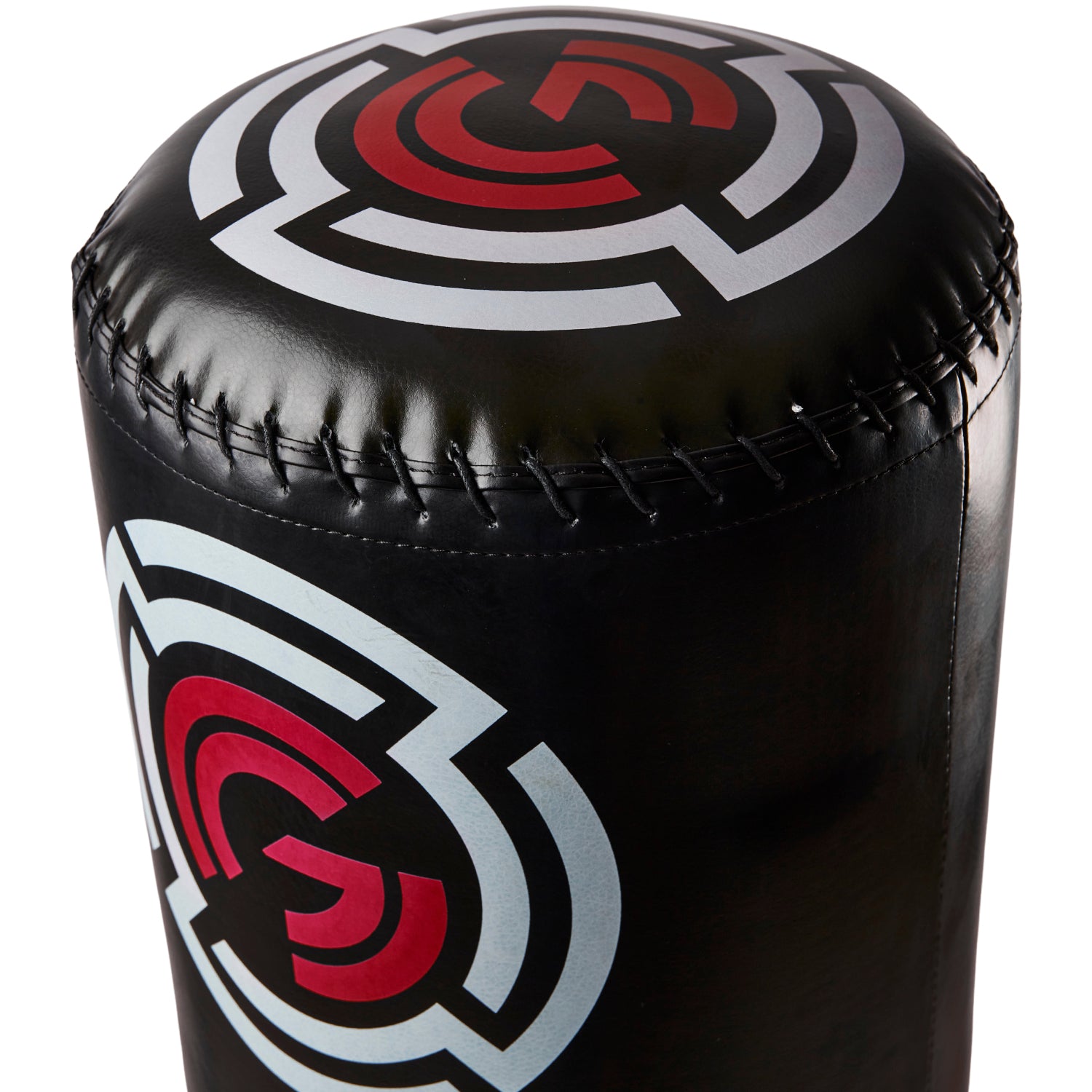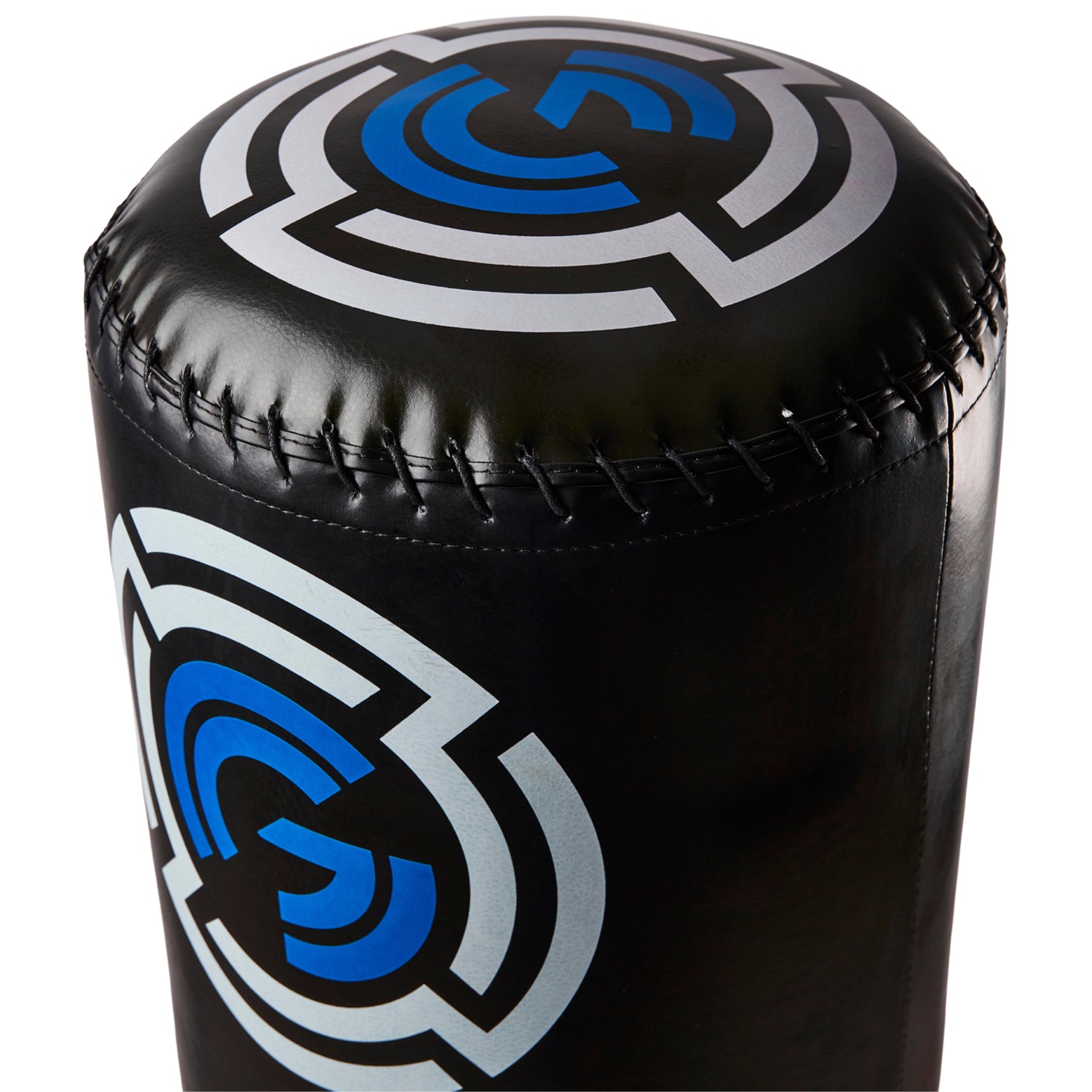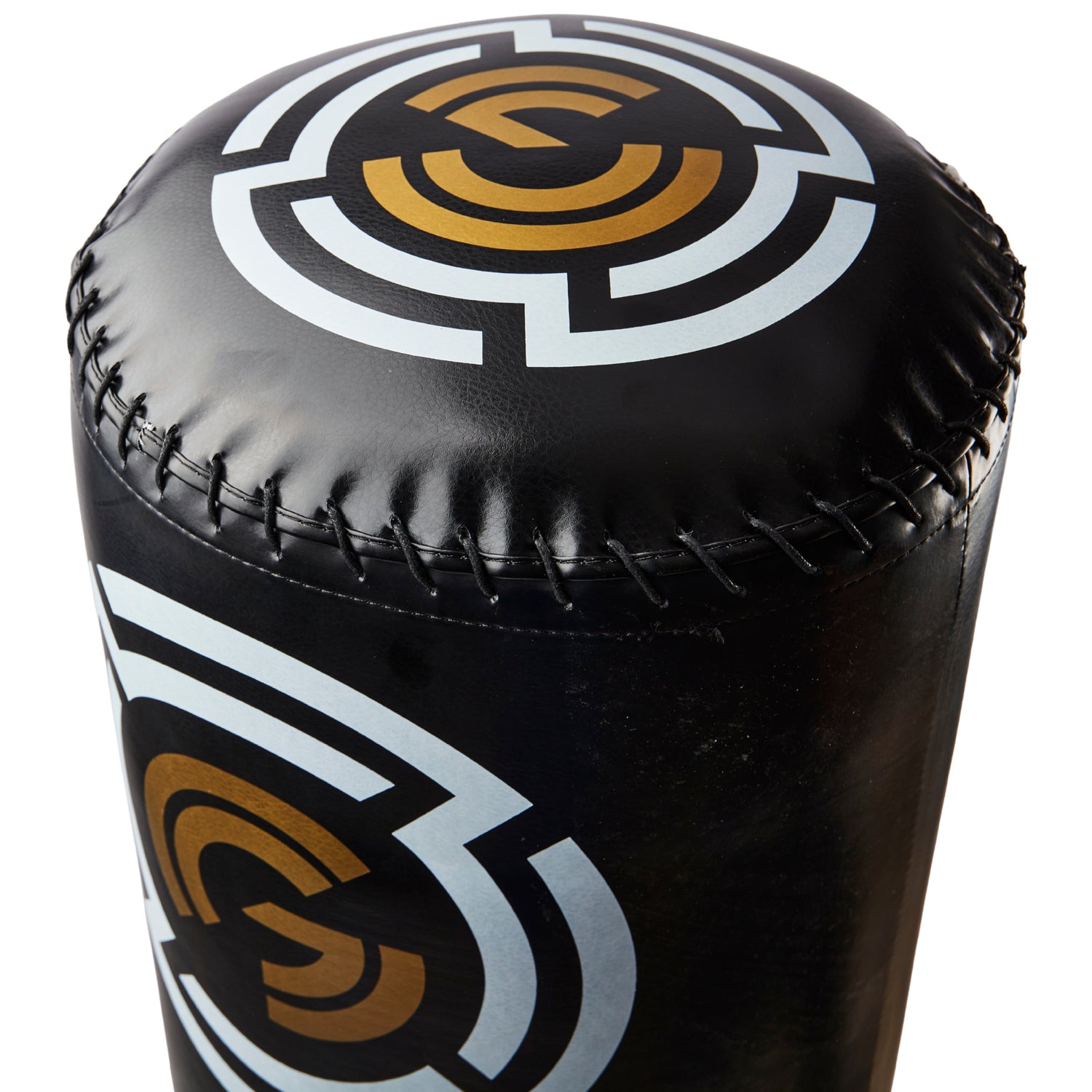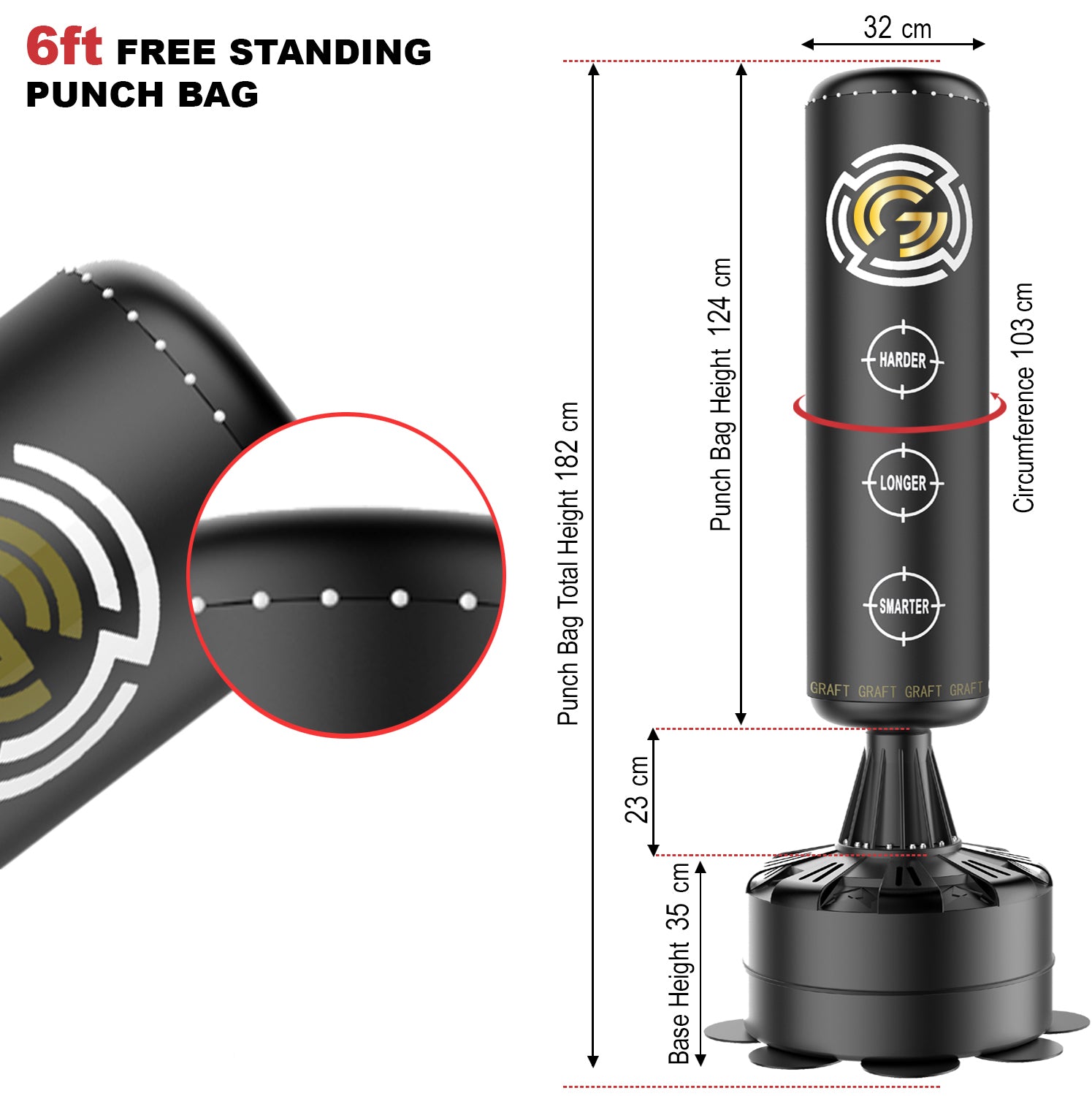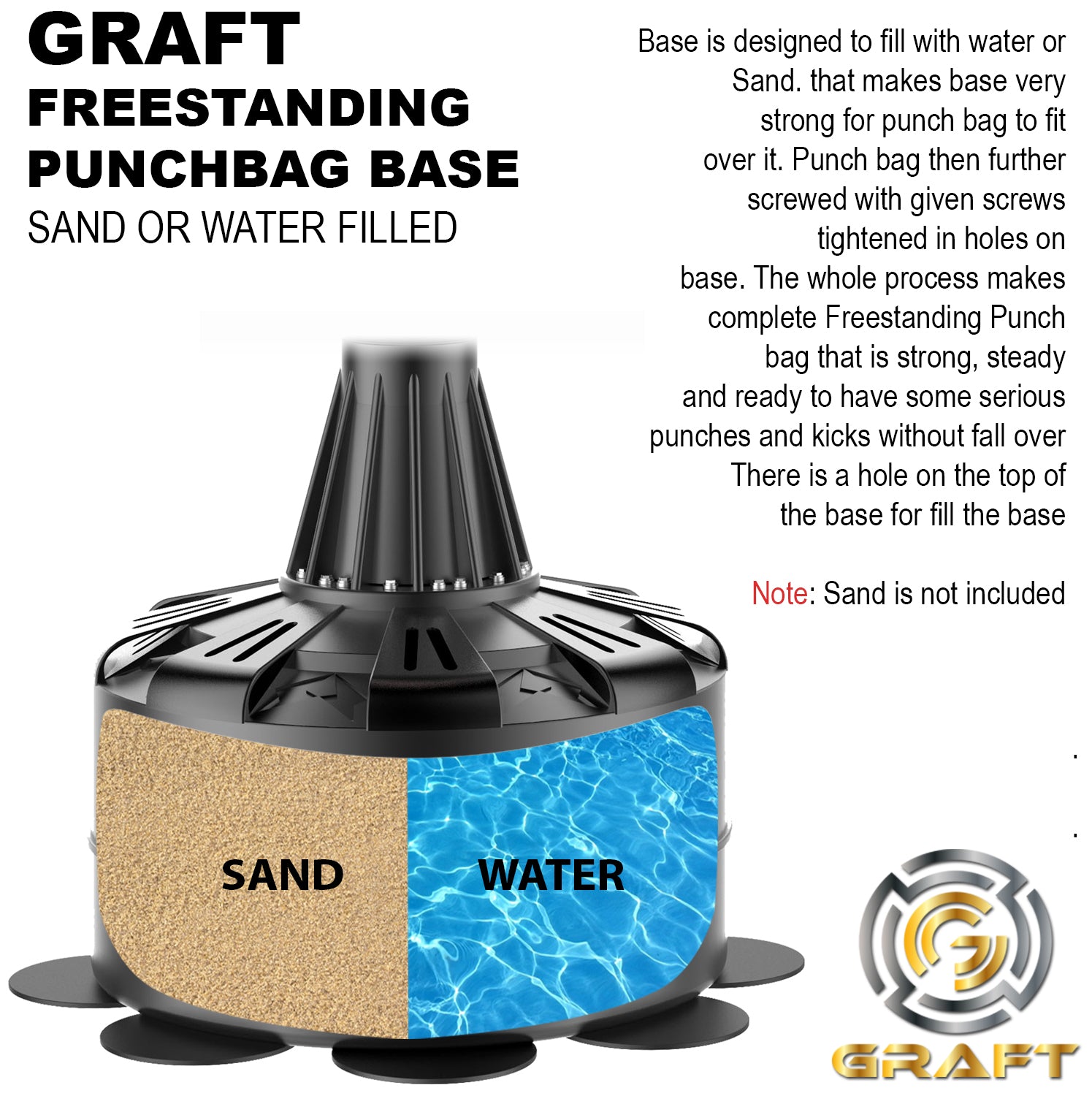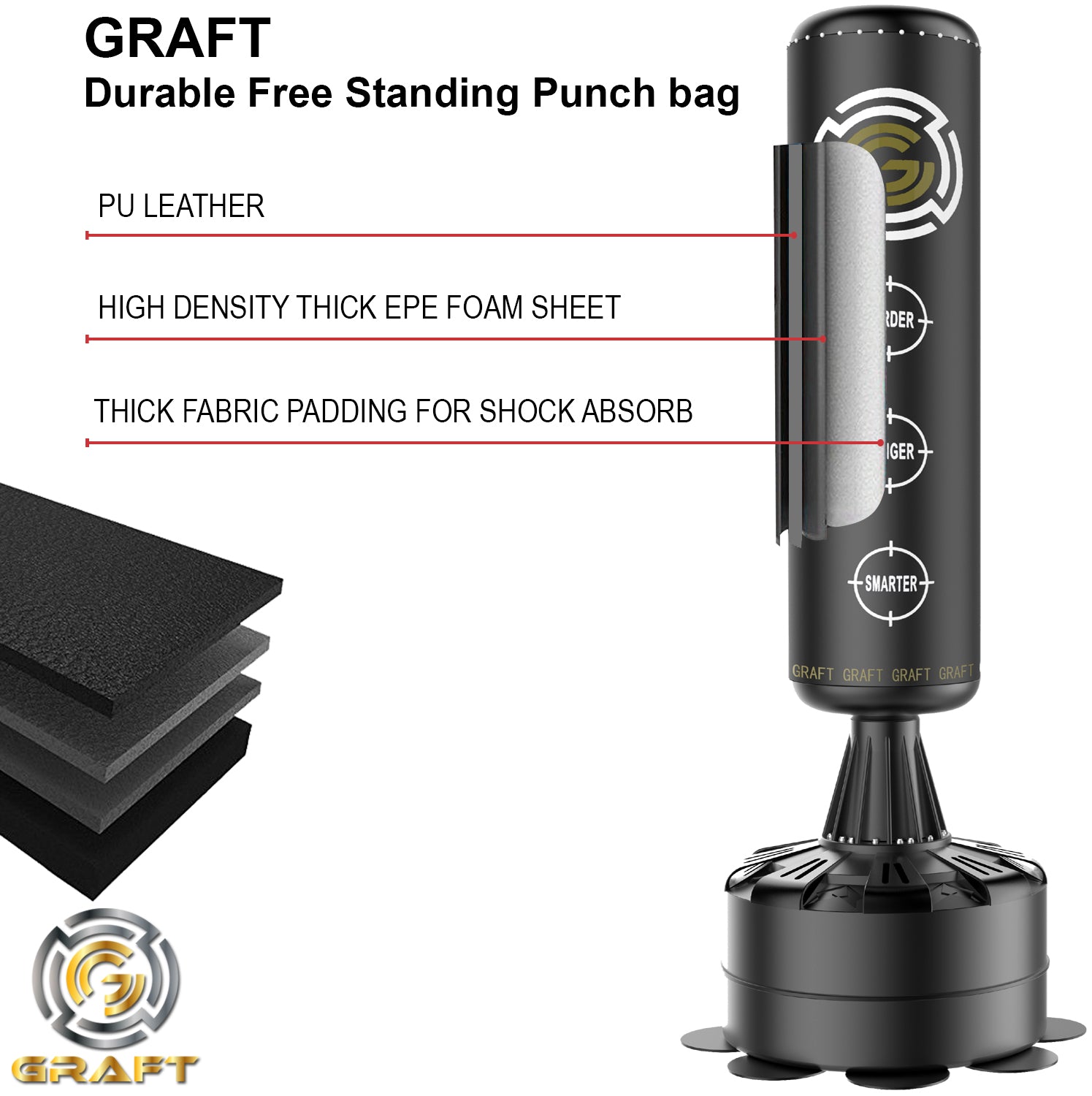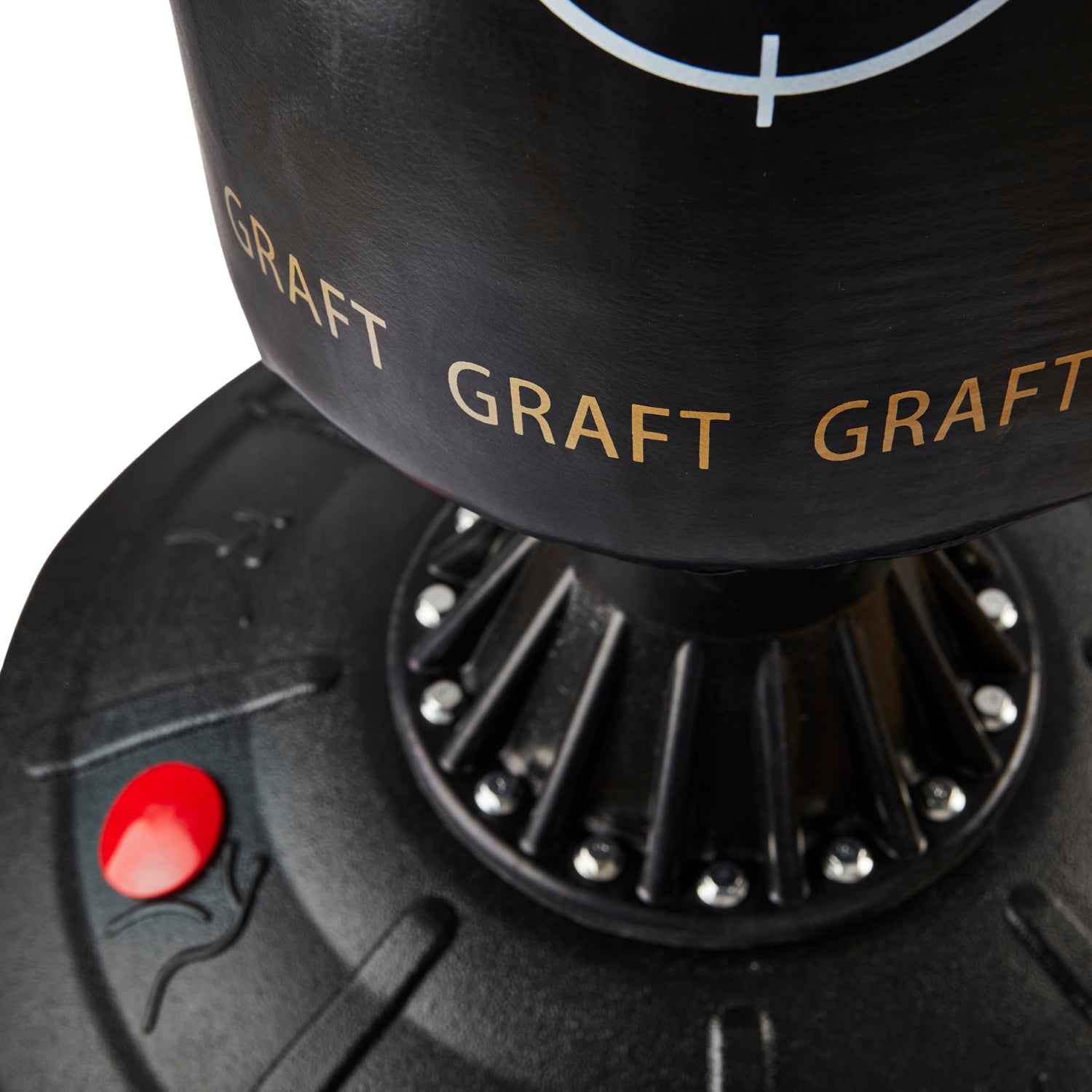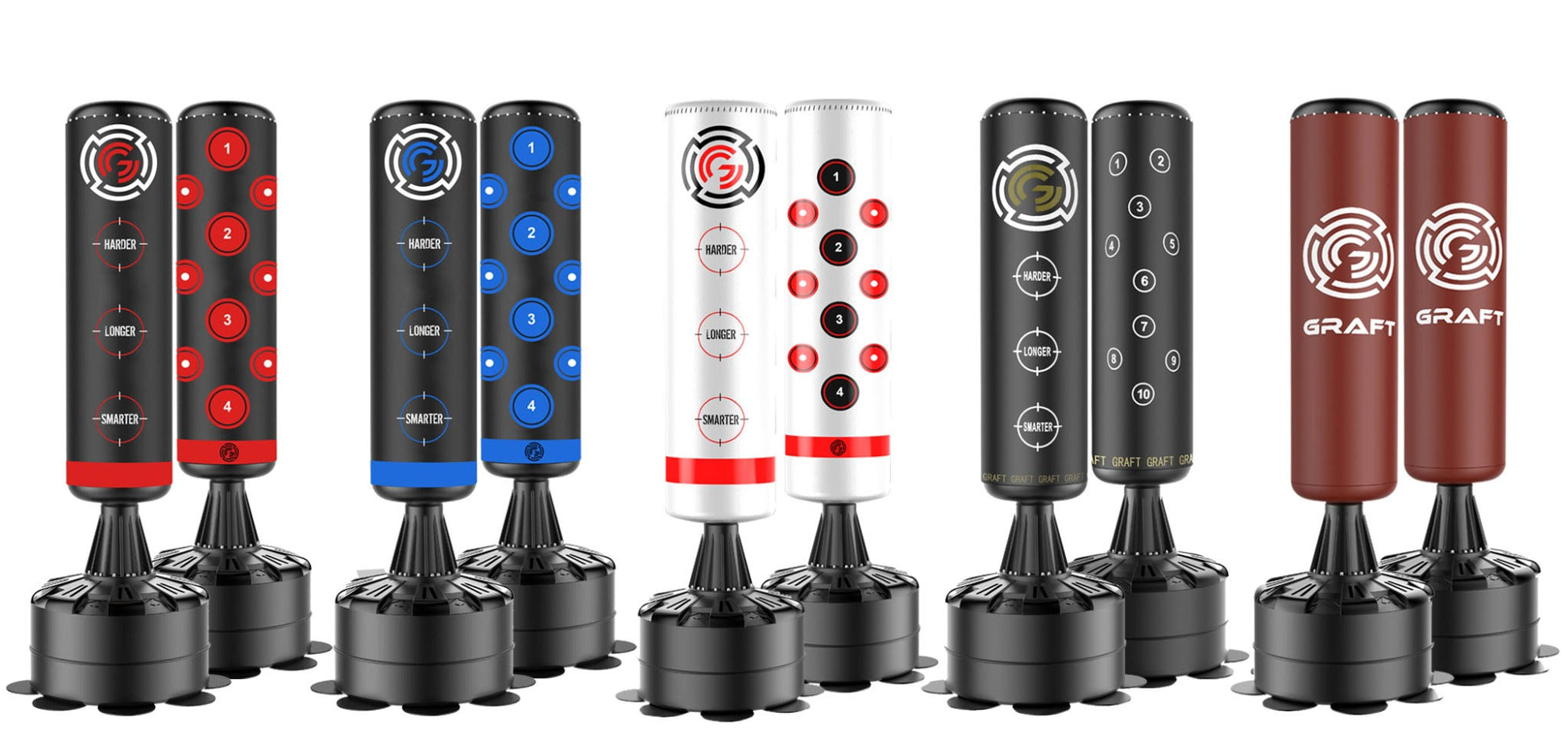 6FT Free Standing Punch Bag With Targets | Graft
Sale price
$223.00
Regular price
Tax included.

Product Description
Shipping & Return
Features:
Triple Layer Density Foam – The Speedball is a fusion of the best technologies used in martial arts equipment development today. High Density EPE Foam is moulded together with the shock absorbing technology to create a high quality speedball for all abilities. Heavy Quality Synthetic Leather allows for prolonged use and durability.

Easy Assembly/Disassembly (Instructions and tools included) – Have your Punch bag ready for use in less than 10 minutes.

Compact and sleek pedestal design – You no longer need to dedicate a wall to your bag, no hassle with drills and making holes. The pedestal style also allows you to safely store the bag after use making it perfect for the home user whilst t

raining mobility and footwork.
Fill base with sand/water and your bag is ready for use!
The bag and base alone weight 29 KG, you can increase the overall weight of the bag by adding water, sand or gravel into the base (use gravel for maximum weight). Overall weight with gravel can increase to over 85 KG. 

Next Day Delivery on purchases made before 1PM. Free 30 day return policy.
Description:
At Graft Now we are dedicated to assisting your development into being the best you, you can be. This Graft Free Standing punch bag comes in a classy Black, Gold and Silver with target combinations to assist in your training. Training alone has never been this easy. The Graft Freestanding Punching Bag has been expertly designed and developed for the pro-athlete, with specific focus on quality and durability. Whether you are a pro-athlete or want to train like a pro-athlete, the Graft Free Standing Boxing Bag is perfect for you. Designed for Boxing, Kick Boxing and MMA the Free Standing punch bag will allow you to train your combat skills, speed and accuracy all in one. The Punch Bag is a fusion of some of the best technologies being used in the creation of martial arts equipment development today. Use of the EPE 360 shock absorption technology and finest quality Synthetic Leather guarantee quality and durability and ensure that you will be able to train at the highest level. The flexible spring technology which connects to the base, is designed to rebound and assist in developing your foot work and mobility. The pedestal style of the Punch Bag allows you to rotate around the bag working on your foot work and mobility and not just your combat skills.
The pedestal style saves you from drilling holes and any hassle in the assembly process of the product as it can be assembled within 15 minutes (assembly instructions and tools are included) and can be safely stored away after use. We recommend that the base is filled with sand or water when it is being used for training.
Reviews:
⭐️ ⭐️ ⭐️ ⭐️ ⭐️  I. Riaz (Onbuy - Black/Blue 6FT Bag): Really is a good bag used everyday by family of 4 adults I've already recommended it to friends and family.
⭐️ ⭐️ ⭐️ ⭐️ ⭐️  I. Mckinstry (Google/Site Review - Black/Gold 6FT): Great service - bought a free standing punch bag - top quality really good for heavy bag workouts highly recommended.
⭐️ ⭐️ ⭐️ ⭐️ ⭐️  L. Cusack (Amazon - Black/Gold 6FT): Fantastic product very high quality, will last for years with care. I would recommend filling the base with sand and also using the suction cups. I would highly recommend this seller for there fantastic customer service. Thank you for friendly service.
⭐️ ⭐️ ⭐️ ⭐️ ⭐️  B. Blemmings (Onbuy - Black/Blue 6FT Bag) "Perfect:" Easy to assemble, very sturdy and good quality fabric. Good price for a quality product. The whole family is using this daily.
⭐️ ⭐️ ⭐️ ⭐️ ⭐️  M. Clifford (Onbuy - Black/Gold 6FT Bag) "Excellent Product and Service:" Product as noted and described, arrived well in advance of suggested delivery dates, nothing missing or broken, easy to put together, well happy with purchase and being well used.
More reviews available!
Contact & Showroom Information:
Visit us at our showroom at 23A Hope Street, Salford, Manchester, M5 4WN.
Trade & General Enquires: Info@graftnow.com
Contact Number: 0161 312 5820
Showroom Opening Hours:
Monday 10:00 AM - 5:00 PM
Tuesday 10:00 AM - 5:00 PM
Wednesday 10:00 AM - 5:00 PM
Thursday 10:00 AM - 5:00 PM
Friday 10:00 AM - 5:00 PM
Delivery Details:
During checkout, customers may choose their preferred delivery option. We will provide an estimated delivery date based on your selection and you will be able to track the item on its way to you through Shopify's Shop App or through our couriers website.
We offer the following delivery services:
Once you have placed your order, you will receive an email from us with an order confirmation. Once the item has been dispatched, you will receive a further dispatch notification email with tracking details. You can use the Parcelforce tracking website (link below) to track the item. 
UK Standard Delivery
Delivery Time: 3 - 5 Business Days
Delivery Cost: FREE
UK Express Next Day Delivery (CURRENTLY FREE)
Delivery Time: Next day delivery available if order is placed before 1PM Monday to Thursday.
Delivery Cost: £7.50
(The shipping rate will advise that the item will be delivered in 1 - 3 days. We will ensure that as long as we receive the order before 1PM it will be sent out on the same day through a next day delivery service)
Europe One-Rate Delivery:
Delivery Time: 5 - 7 Business Days
Delivery Cost: £25 
Collection Service:
You may collect the item from our warehouse at an agreed time with our warehouse staff. Please contact us on

info@graftnow.com

to arrange collection. Collection is free.
Please note the following:
Standard delivery may take longer in some remote locations
We use currently use Parcelforce to deliver our products across the UK and Europe. You can track the status of your order on the Parcelforce website - Parcelforce.com/track-trace
Return Policy Details:
Please initiate a refund request on the platform you bought the item from and a member of our customer service team will evaluate your request within 24 hours. Returns within 30 days are free, we will provide you with shipping labels to return the item back to us if necessary. 
Customers are responsible for return shipping fees, unless otherwise advised by the Graft Customer Care Team.
Refunds will be credited by the same method in which items were originally purchased, provided the item is returned within 30 days of purchase.
All products being returned must be returned in original, unopened packaging and must not be used. Graft Now LTD has the right to decline a return request on opened, used merchandise that is not in a condition deemed acceptable.
The customer will be responsible for shipping the item back to Graft prior to any refund being issued; once we receive we will issue the refund right away. Customer is also responsible for shipping costs associated with product return.
Graft cannot be responsible for returned items being lost or missing packages and recommends that customer place tracking numbers on returned merchandise.
Please ensure package is being sent to correct address for all returns and exchanges: Graft Now, 23A Hope Street, Salford, M5 4WN
IMPORTANT All packages must have the order number clearly labelled on the outside of the package. You may include the order number in the return address, as shown above. Shipments received without order number on package will be returned to sender.
Returns will be processed within 5 business days of arrival at our warehouse. Graft Customer Care Team will send an email notification once your refund has been processed. Please allow up to 14 days for your refund to appear on your bank statement, as bank processes for applying credits vary by institution. Please note that refunds will be issued to the original method of payment.
This policy does not cover normal wear and tear, which results from the use of our products.